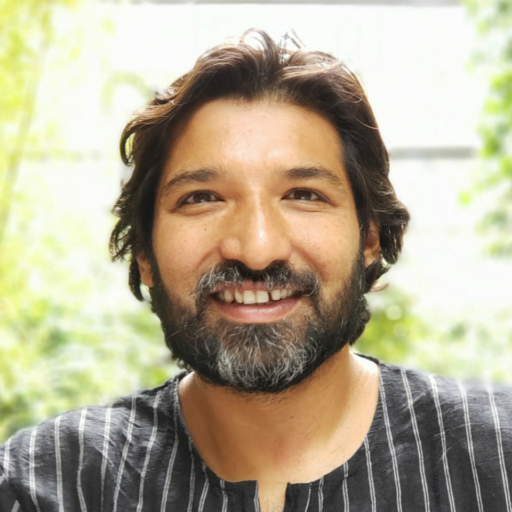 Zeshan Ahmad
Blockchain Tech | Smart Contracts | Digital Tokenization | DTC Strategies | Private Equity & DAOs
©2023 All Rights Reserved Nature of Commerce LLC
Zeshan is a seasoned start-up strategist, technologist, and founder, with over two decades of extensive global experience. His expertise relies on harnessing emerging digital channels to foster innovative startup enterprises. As a harmonious blend of right and left-brain design thinking, Zeshan possesses a rare aptitude for coding, designing products, and carving out marketplaces for digital-first brands. His career journey has seen him working on startups, with clients and conducting business across a myriad of countries including his native Canada, the United States, Ireland, Australia, Malaysia, the UAE, Ukraine, and presently, Georgia.
In 2023, Zeshan's trailblazing endeavors were acknowledged when he was inducted into the prestigious Outlier Ventures Accelerator, emerged as a global finalist in the Coindesk Consensus Pitchfest, and was welcomed as an exclusive member company into the Chainlink Build program.
Zeshan is a devoted lifelong learner, constantly updating himself with the latest advancements in emerging tech having enriched his knowledge base through courses from esteemed institutions like Stanford, INSEAD, Token Engineering Academy, and Andreessen Horowitz (a16z), Google for Startup covering a spectrum of topics including DAOs, blockchain technologies, DeFi, cryptocurrencies, token design, and cloud engineering. His ultimate objective is to demystify and implement smart contract models for founders, investors, rights holders, content creators and especially gamers.
Over the past five years, Zeshan has made early investments in several WEB3/Blockchain projects while also pursuing certified courses in token engineering and smart contract coding and design. He has pioneered a smart chatbot technology that simplifies smart contracts in real estate transactions, enabling trustless transactions on the Exonum blockchain in Georgia. Alongside his co-founders, he is on the verge of launching P360, a digital sports brand that monetizes the digital name, image, and likeness rights of NHL athletes on WEB3. Moreover, he has founded multiple direct-to-consumer ecommerce brands on Shopify, escalating from a single founder to a multimillion-dollar exit through automated strategies in SEO, PPC, Influencer Marketing, and Customer Service Automation.
In 2011, upon moving to New York City, Zeshan led development teams in ad-tech for Pure Growth Partners & Peak Venture Partners, launching mobile apps, digital media properties, and CPG products in collaboration with entertainment industry heavyweights like Justin Bieber (Phoneguard), Black Eyed Peas (Charity Dreams), and 50 Cent (Street Kings Energy Shots). From a private equity lens, he has a profound understanding of complex structures and transactions, having served as a senior investment officer for a family office in NYC. His notable transactions include being the largest shareholders in E-Trade, slate financing for Summit Entertainment, and M&A transactions worth 350M+ USD for AMAN Resorts, crowned as the top luxury hotel brand globally by Travel + Leisure magazine. During his NYC tenure, while residing in Brooklyn, Zeshan managed two bands, achieved the accolade of Indie Song of 2014, released two albums, embarked on international tours, and produced multiple music videos as a manager and executive producer.
In 2007, Zeshan relocated to Dubai, becoming the principal architect of the world's first government-mandated blockchain technology solution for B2B, B2C, & P2P property deeds and title transfer & sale through secure online transactions. This project, under the aegis of Dubai Land Department (DLD) & Real Estate Regulatory Authority (RERA) as part of the 'Smart Dubai' initiative, was designed to handle over 4B USD in real estate transactions monthly, propelling the UAE into one of the top jurisdictions for digitizing real estate transactions.
In 2003, Zeshan continued his technological voyage in Melbourne, Australia, contributing significantly to the fintech realm by aiding in the commercialization of 46 patents for in-channel wireless communications, which facilitated micro-banking services in rural areas. His creative flair saw him executive producing the Hip Hop Times Tables project, a novel initiative assisting children in learning times tables through hip hop.
Launching his professional odyssey in 2001 as a co-founder of a web & digital media agency in his hometown of Edmonton, Canada, Zeshan, along with his team, built and launched a network of 20 officially licensed NHL player websites and owned a syndicated column on Yahoo Sports. This venture inadvertently positioned him as a pioneer in the digital name, image, likeness (NIL) rights, influencer marketing, and direct-to-consumer business model. During his tenure in Edmonton, he and his co-founders also established a diploma-granting Adobe certified multimedia & digital arts college training program, graduating students who now work for eminent companies like Nike, Unity Games, and Walt Disney.
NATURE OF COMMERCE LLC
Global
Principle
April 2020 – Present
Digital Commerce Incubator & Launchpad, Blockchain/WEB3 & Token Engineering Consultancy
Nature of Commerce focuses on leverage emerging tech to launch the next wave of digital commerce. We safeguard Digital Identity, Image & Likeness Rights (DIILR) for enduring brand growth and innovative engagements. Our Authenticated Asset Transactions facilitate seamless, smart contract-driven property transitions, bolstering trust in modern asset management. Additionally, our Gamified Engagement-Driven Reward Systems design unique tokens within gamified economies, enhancing user retention and community engagement around digital platforms. The company has partnered with the likes of Outlier Ventures & Chainlink while receiving product validation from Coindesk
Current list of projects incubated projects:
Blockchain Gaming with Real World Rewards integrating AI Agent Architecture
Sports Tech / Fan Engagement DeFi Staking Platform using cross-chain oracles and SAFE treasuries
WHOLESOME LINEN LLC
Denver, CO, USA
Co-Founder + Operator
June 2015 – October 2021
Direct-to-consumer producer of premium, all-natural bedding products
Cultivated 2 direct-to-consumer online brands in the natural bedding sector across the baby and home categories, driving $4M+ in direct sales by leading the processes for design, manufacturing, distribution, marketing & fulfillment.

Bootstrapped successful marketing initiatives by leveraging cutting-edge ecommerce technology and concentrated SEO and PPC strategies to target a niche millennial market.

Optimized profit margins by utilizing an on-demand supply chain system with customizable products to reduce costs of production, shipping and storage and manufacturing near source of raw materials  

Secured valuable PR features for both brands, including Kourtney Kardashian Social Media Channels  (wholesomelinen.com), Architectural Digest, New Yorker, and Sunset magazines (flaxlinen.com), accelerating product growth
PEAK VENTURE PARTNERS LP
New York, NY, USA
Senior Investment Officer
September 2009 – May 2015
Private Equity firm with $1.2B+ in wealth generated from investments in real estate, CPG, technology, media, and fintech
Sourced venture with Summit Entertainment, the largest independent studio in Hollywood releasing feature length films, later sold to Lionsgate for $412M.
Led a $328M M&A transaction for luxury global hotel chain, Aman Resorts, managing a 12-person legal team from Greenberg Traurig LLP.
Facilitated deal with

Pure Growth Partners

to support the incubation of consumer and technology brands from inception to market penetration using the reach of A-list celebrities promoting a charity component.
Managed the user experience design & business launch strategy for a mobile app company, Bublit Mobile App, specializing in over-the-home screen messaging technology & corresponding API.
KEY CAPITAL PARTNERS
Dubai, UAE
Investment & Management Consultant
March 2007 – March 2009
Cross-border, entrepreneur-led advisory firm investing in high-growth industries and emerging markets
Implemented a global first system to execute online property title transactions — similar to modern-day smart contracts — for Dubai Land Department (DLD) & Real Estate Regulatory Authority (RERA) through Simsari.com.
Liaised between Istitmar World (a Dubai World Company) and Malaysia-based Green Rubber for investment opportunities, driving rubber tire de-vulcanization and reuse technologies through Green Rubber' exclusive IP rights.
Organized due diligence relations materials for Pixsel Group as a member of the M&A advisory team for an IPTV service provider in the media and broadcast sector.
SYMSTREAM TECHNOLOGY GROUP
Melbourne, AU
VP Communications + Business Development
October 2003 – March 2007
Wireless modem provider enabling banks to offer micro-banking services to rural populations with GSM connectivity
Developed company logo and established branding and art direction to ensure consistent themes across all promotional materials. Organized materials for industry conferences and tradeshows to accelerate brand growth.

Directed the core marketing and communications strategies for a fundamental wireless data communications technology for deployment throughout the Asia-Pacific region to establish an international market within 1 year.

Delivered specifications, research, and analysis to product investors/executives to support ongoing business development, strategic initiatives, joint ventures, partnerships and negotiations.

Piloted B2B business plans, RFPs and corporate partnership arrangements in Australia, Indonesia & Malaysia to support commercialization of a wireless infrastructure technology across the telecom & banking sectors.
SYNTHE INC
Edmonton, AB, Canada
Managing Partner + Sales & Business Development
June 1999 – August 2002
Conceptualized a content delivery and ecommerce platform solution between National Hockey League (NHL) players and Yahoo! Inc to support projects for professional sports journalism & internet commerce.
Leveraged the partnership to build 20 official NHL player websites and capture peak momentum with audiences during the 2002 Winter Olympic Games in Salt Lake City, UT, USA.
Created technical solutions to support relationship between National Players Association & charitable organizations benefiting underprivileged children, enabling 4k underprivileged children to attend NHL games in 2003-2004.
Initiated a strategic alliance between industry and education by developing a private vocational institution called Guru Digital Arts College dedicated to digital arts and media.
Secured public and private sector partnerships, financing, equipment and leasing space for the college, facilitating 6+ graduating classes with accredited Digital Media Production diplomas.
Executed strategic business initiatives to secure a blossoming portfolio of clients, including Telus, University of Alberta, EPCOR, Economic Development Edmonton, & Hon Anne McLennan (Deputy PM of Canada at the time).
MUSIC INDUSTRY PROFESSIONAL
Edmonton, AB, Canada/ Melbourne, AU/ New York, NY, USA
Exec Producer + Artist Management + Event Organizer + Marketer
September 1994 – June 2016
Headed 2 major label release campaigns, international tours, music videos & media for a New York-based band called "Walking Shapes," earning nomination for 2014

Indie Song of the Year.

Executive Produced a learning resource to teach Multiplication Tables Using Hip Hop licensed to Victoria Australia Education Ministry (called "Pop, Lock, and Learn- still sold on streaming services such as iTunes).

Pioneered and expanded the urban culture community in Edmonton by fostering relationships with the entertainment sector, coordinating promotional tours and organizing youth culture events to engage fans.

Liaised between Canada's 3

rd

-largest media company (Chum Media Limited sold to Bell Media) and local community (Edmonton) to spearhead efforts to solicit new media radio broadcast licenses.